A heartbreaking story out of Tennessee on Sunday, where a young husband and father was brutally murdered while he and his wife were on the way to church.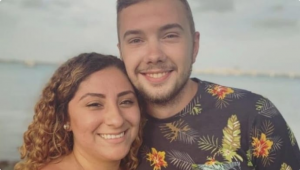 According to the Tennessee Bureau of Invesitagation, 23-year-old Jordan Stevens and his wife Aileen were on their way to church when one Dangelo Dorsey intentionally rear-ended their car.
Not realizing this is a classic tactic of this sort of thug, Jordan got out of the car to ostensibly check the damage and exchange insurance information.
The minute he was out of the car, Dangelo Dorsey pulled out a gun and took the couple hostage. He held a gun to Jordan Steven's head and forced him to drive to Dorsey's house in McMinnville so he could switch vehicles.
Once there, he made the couple move into his Toyota Rav4.  At this point, Jordan begged and pleaded with Dorsey, begging Dorsey to take him but to leave his wife on the side of the road.
But for cold-hearted Dorsey, his pleading meant nothing.
Dorsey shot Jordan Stevens in the head and dumped his body along I-24 in Coffee County.
He then forced Aileen Stevens to sit in the passenger seat while he was engaged in high-speed chase with police.  At times, the speed exceeded 100 miles and hour.
Eventually, Dorsey crashed the car and Aileen watched as he shot and killed himself.
Part Of A Shooting Spree
Earlier that morning, the gunman had unleashed fire inside a car heading westbound on I-24, killing 28-year-old Darcey Johnson and injuring another.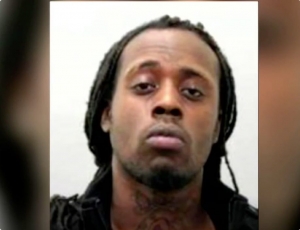 The shooting stopped traffic, after which Dorsey approached two more drivers in separate vehicles and shot them through the window. It's unclear if one of those vehicles was used in the fake rear-ending that caused Jordan Stevens to pull over.
"Due to the complex nature of the investigation along with multiple scenes, detectives are still trying to figure out what led up to the thread of violent acts," reported Fox 17 Nashville.
Meanwhile, Jordan Steven's mother said that her son died a hero for trying to save his wife and unborn child.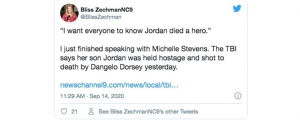 We couldn't agree more.  With a lion's heart like that, a gun would have made all the difference.  Jordan Stevens was a man who took his duty to his family seriously.   But up against an violent thug with a gun, he didn't stand a chance.
Rest in peace, Jordan.  Your wife can tell your child about what a great young man you were.
Carry Every Day
For the rest of us, this is a classic example of why to carry every day.  This was an intentional rear-ending — which could happen to anybody on the way to anywhere.  It doesn't matter how safe your neighborhood or how safe your destination.
Carry every day and keep your situational awareness up.  It can save your life.