Rome, GA –New documents obtained from the FEC reports of John Cowan's congressional campaign reveal that Cowan has received $7,500 from big, anti-gun Washington D.C. lobbyist groups.
This image shows one donation for $5,000: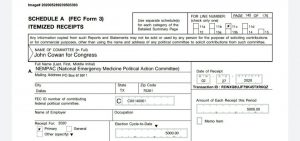 The organization behind that large donation is NEMPAC.  Gun owners might recall that NEMPAC is the PAC connected to the anti-gun American College of Emergency Physicians.
These are the anti-gun goals of the the American College of Emergency Physicians: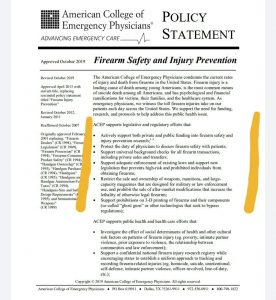 These people HATE the Second Amendment!  They want a National Gun Registration (UBCs),Red Flag Gun Confiscation, high-capacity magazine bans, an 'Assault Weapons' ban and more.
Cowan's campaign also took $2,500 from the American Medical Association, which also heavily advocates for gun control legislation.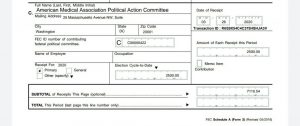 The AMA hates the Second Amendment!  Check out their anti-gun goals here.  They include:
Making Schools Gun-Free Zones, disarming teachers and school staff
Ban on Assault Weapons
Ban on High Capacity Magazines
Red Flag Gun Confiscation — including expanding Red Flag laws to include previous dating partners being able to file against a gun owner.  Hope all your ex-girlfriends still love you!
Raise purchase age from 18 to 21 nationwide.
Oppose Federal 'reciprocity' laws on Concealed Carry
Supports gun buyback programs
They're also proud to brag about their past efforts: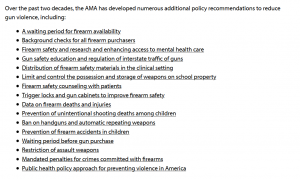 Don't take our word for it!  The AMA has made no effort to hide their anti-gun stance: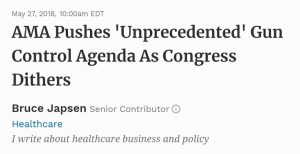 Too Friendly With The Wrong Crowd
This isn't the first time we've shown John Cowan has close ties to big anti-gun political groups.
In January, we reported how John Cowan had donated money to notoriously anti-gun Chris Christie.   The donation  came in November of 2015 — just as Christie was attacking Donald Trump on the campaign trail!
Chris Christie is the worst kind of RINO: he's not pro-life, he's not pro-gun, he's for gay marriage, and he increased taxes to the tune of billions of dollars.
All The Wrong Friends
This new information makes it clear that the anti-gun crowd in D.C. hasn't forgotten Cowan's loyalty to them: they've repaid the favor with $7,500 in donations of their own — right into Cowan's campaign chest.
This new information blows holes in the assertion that Cowan is a friend of the Second Amendment.
As a long-time Never Trumper, Cowan has all the right friends and connections to help him sail through a Joe Biden presidency.  But gun owners aren't impressed by sellout RINOS who have a contingency plan.
Gun owners are in this to save America from the radical left.  They rightfully view organizations like the AMA and  NEMPAC as THREATS to their gun rights!
John Cowan looks like he's in this for the big-name RINOS and doesn't care what it may cost gun owners.