This 2019 photo shows Duncan Lemp in Venice, Italy. Lemp was asleep in his bedroom when police opened fire from outside his house, killing him and wounding his girlfriend, an attorney for the 21-year-old man's family said Friday, March 13, 2020. (Mercedes Lemp via AP)
Potomac, MD–Duncan Lemp was asleep in his bed early Thursday morning when a SWAT team outside his house opened fire at their home.  Lemp's family reports that the 21-year-old was killed in his sleep, and never got out of bed.  His girlfriend next to him was injured as well, but is expected to recover.
The Montgomery County Police Department had a warrant to search the home that Lemp, his parents and his younger brother lived.  Police reported that they "received a citizen complaint that Lemp possessed guns even though he was prohibited from doing so."
This prompted a Special Operations Division Tactical Unit came to Lemp's home in the 12200 block of St. James Road.  They arrived to serve the "high-risk" search warrant at 4:30 am.  This type of warrant is often called a 'no-knock raid' as officers are not required to knock or announce themselves.
Lemp's family lawyer, Renee Sandler, met with  the press before the Police held their press conference on Friday and she expressed grave concern about what Lemp's family claims was basically murder.  Sandler said that there is "absolutely no justification" for what happened.  She went on to say, "The facts as I understand them from eyewitnesses are incredibly concerning," she told The Associated Press.  She went on: "Any attempt by the police to shift responsibility onto Duncan or his family who were sleeping when the police fired shots into their home is not supported by the facts,"
Neither Lemp, his parents, or his brother have any criminal record, according to their lawyer.
The Facts According to Lemp's Family:
 The police fired bullets–not a flashbang or anything nonlethal–into the house while the family was sleeping inside.
They fired through Lemp's bedroom window, specifically, not just at the house in general.  This while he and his girlfriend were asleep.
Nobody inside the house heard the team outside call out to issue any warnings or commands before the police began shooting.
The police seized three rifles and two handguns from the home. The police released a statement later on Thursday said that Lemp was not allowed to own a firearm, but there is no word on who owned the guns that were confiscated, since Lemp lived with his parents.   The statement from police also said that SWAT team was serving a "high-risk" search warrant related to "firearms offenses."  They didn't call it a Red Flag or ERPO warrant, however.
This all begs the question of why this warrant HAD to be served at 4:30 am.
The Police report said that the officer who shot Lemp is on administrative leave–their normal protocol after an officer-involved shooting.  They continued, "The facts and circumstances of the encounter are still being investigated by (police) detectives."
Meanwhile, Lemp's family attorney said that they mean  to "hold each and every person responsible for his death."  "We believe that the body camera footage and other forensic evidence from this event will support what Duncan's family already knows, that he was murdered," the family's statement says.
What prompted the police to be at Lemp's house at 4:30 am serving a 'firearms related' warrant but NOT a red flag?  Was it a Red Flag and they just don't want to call it that?  We don't know yet.
But we know a few things about Lemp from friends who were interviewed and from his social  media accounts.
Lemp was a software engineer who was interested in cryptocurrency and professed to be a libertarian to his friends.  According to his friends and a cursory online search, Lemp's social media handle on sites like 4chan and Reddit was "YungQuant".  One online forum called "My Militia" has a member who identified himself as Duncan Lemp, of Potomac, and posted under the username "yungquant."  That user said he was "an active III%'r and looking for local members & recruits" as of September of 2019.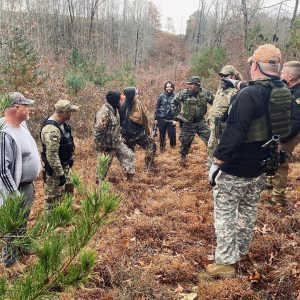 On his Instagram account, Lemp had recently posted a photograph that depicts two people holding up rifles and included the term "boogaloo."   Considering half the internet was making jokes about a 'boogaloo' in January, that's hardly disturbing to us.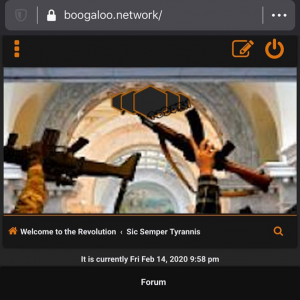 In fact, Lemp's friends said he was far from anti-government. The family lawyer said, "He was pro-America and supported wholeheartedly all the protections of the Constitution," she said.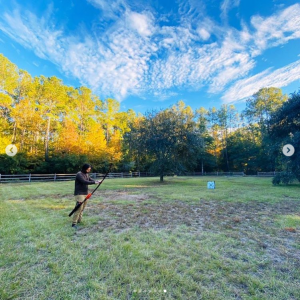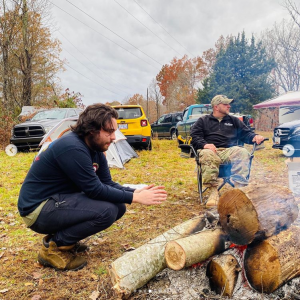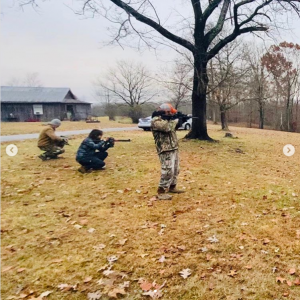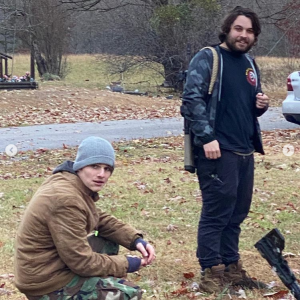 This Story Had Better Be Convincing
There had better be a damn fine explanation for what happened here.  Gun owners haven't forgotten that Maryland has already killed one gun owner while serving a Red Flag ERPO warrant in the past.  And while we're the first to sing the praises of police and law enforcement when they defend the Constitution and our rights in the course of doing their job, it seems like these 4:30 am gun confiscation warrants are a recipe for disaster.