Detroit, MI–The gun world is buzzing about Jerry Wayne, the hero millwright who stood up to Joe Biden during a campaign event on Tuesday.  He stood up to the former Vice President, and then stood back while Biden dug himself into a hole so deeply with gun owners that he'll never see sunshine again.
Wayne works at the Fiat-Chrystler plant in Detroit.  He thought he was going to have a regular Tuesday at work, but instead he became a viral sensation in a matter of hours.
A local Michigan gun store wanted to thank him for his bold stand for the Second Amendment.  Next Level Armament of Jenison, MI manufactured Wayne his own custom "AR-14" and rushed it over to be lasered at Armory Valentine the day after Wayne made the news.
Check it out: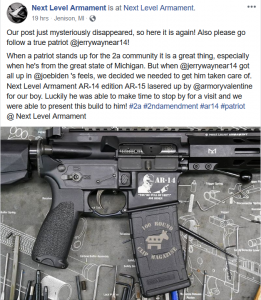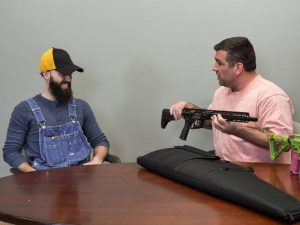 Check out the grin on Wayne's face!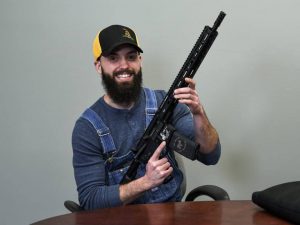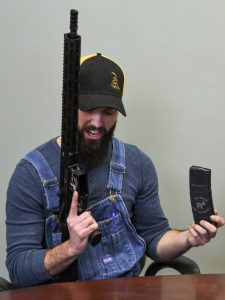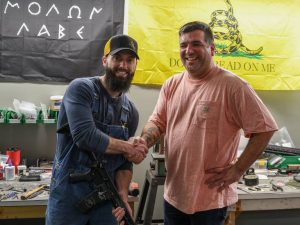 Check out this closeup!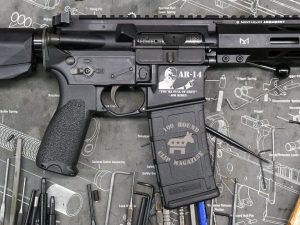 Jerry Wayne is one hell of a patriot, and deserves all the praise he's getting.  Little did Joe Biden know that he was coming up against a Second Amendment lion that day!
All gun owners can take a lesson from Wayne.  The politicians DO work for us, and the era of fearing or revering them is OVER.  Gun owners nationwide are flexing their political muscle at every level–local, state, and federal.  Not every gun owner will have the chance to go toe-to-toe with Creepy Joe, though, that's for sure!  Rock on, Jerry. We're proud as hell to call you our countryman and fellow patriot.