Richmond, VA–Republican Senator Amanda Chase posted on facebook late Sunday afternoon, January 19th, calling for Virginia's unhinged Governor, Ralph Northam, to step down from office.  She called for him to resign effective 12:00 pm on Monday, January 20th–high noon on Lobby Day.
Read her post in it's entirety below: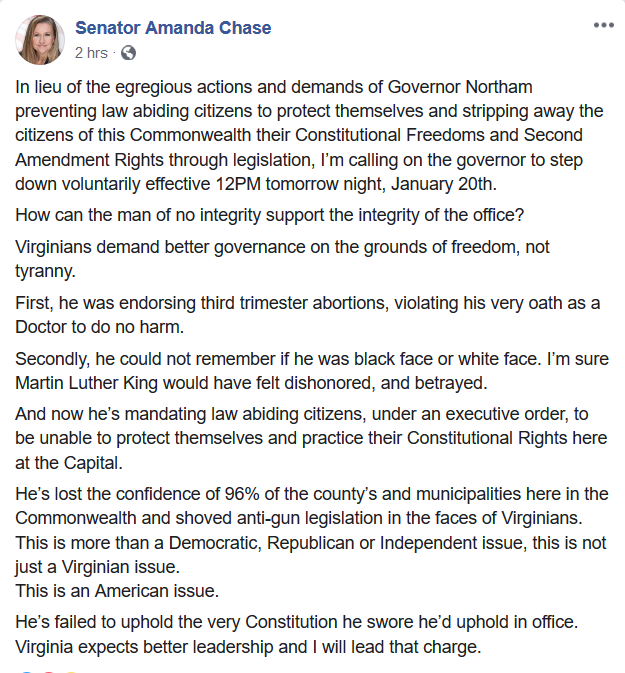 Here's a great excerpt:
He's lost the confidence of 96% of the counties and municipalities here in the Commonwealth and shoved anti-gun legislation in the faces of Virginians. This is more than a Democratic, Republican or Independent issue, this is not just a Virginian issue. This is an American issue.
And every red-blooded gun owner in America thanks you for saying it, Senator Chase!
Chase made headlines two days ago for her clarion call warning that gun owners were 'being set up' by Northam.  She pointed out that the tyrannical rules being thrown together were going to try to paint gun owners as violent and dangerous in the days leading up to this Lobby Day event.
You can see that post, here: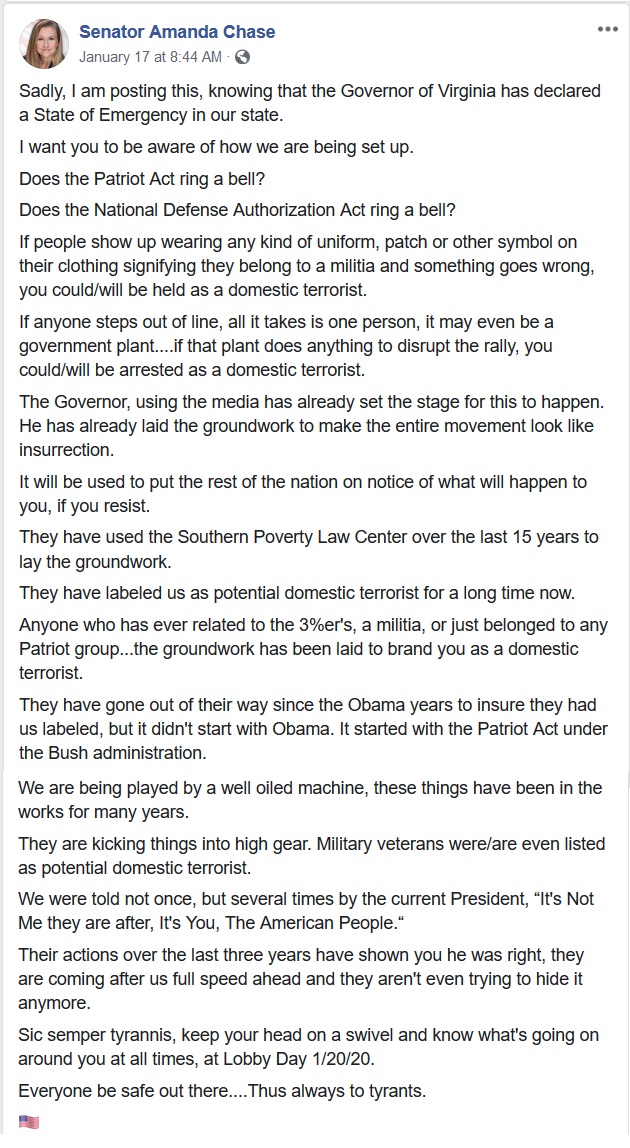 This lady is standing like a stone wall in Virginia!  Virginia's gun owners need to rally behind her, both tomorrow and in the future!  She's standing rock solid behind us.