In a just released Facebook post, Second Amendment champion Marjorie Greene, who's running to replace the retiring Congressman Tom Graves in Georgia's 14th Congressional District, announced that she has just been endorsed by Congressman Jim Jordan, the founder of the House Freedom Caucus.
The House Freedom Caucus is made up of the most conservative members in the U.S. House.
Jim Jordan, perhaps President Trump's top ally in the Congress, had this to say about Mrs. Greene in his endorsement:
"Marjorie Greene is a strong conservative, political outsider, and successful businesswoman. She is exactly the kind of fighter needed in Washington to stand with me against the radical left." — Jim Jordan
Here is the Facebook post.
And if you click here, you can do directly to the link.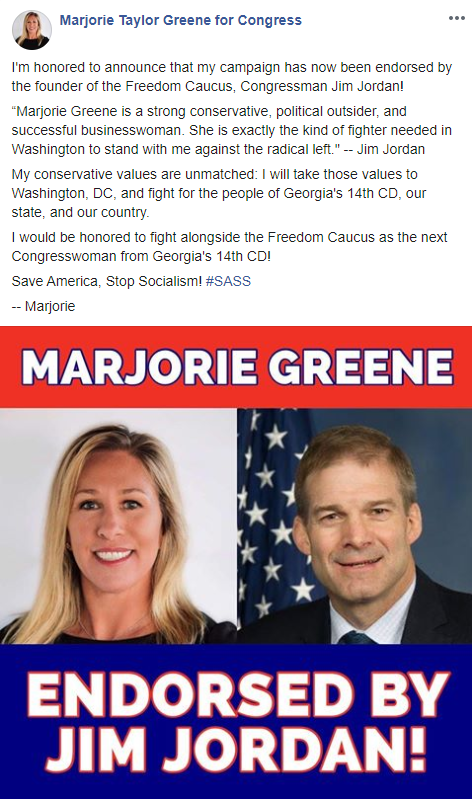 You can read more about Mrs. Greene on her campaign website:
And on her Facebook page: