Richmond, VA–We have staff live in Richmond this morning where tens of thousands of peaceful gun owners have rallied to tell their tyrannical governor and his government what they think of his new gun control plans.  Early estimates are 35,000 gun owners in the downtown area of Richmond right now.
Check out these images.
Gathering outside the "freedom zone" in anticipation of the rally beginning.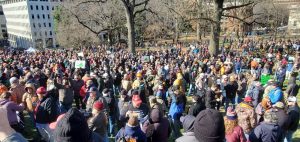 Crowd around the Capital during the rally, 12:00 noon: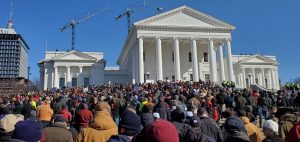 Most gun owners were avoiding the 'Freedom Zone' in favor of staying armed outside the fencing.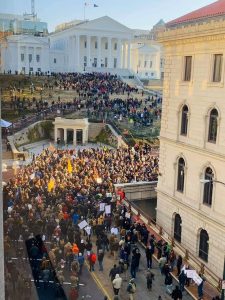 Gun owners from all over the country have flocked to Richmond to make their voices heard:
Gun owners—with a resounding voice–have made it clear that they will not be trampled by unconstitutional gun laws and scare tactics from puppet governors.
Bloomberg and Soros want Virginia style gun control all over the country, but it's NOT GOING TO HAPPEN.