Kennesaw, Georgia — Lost in the mix of the scores of socialists coming out of the wood work to endorse, support, and fund Socialist Stacey Abrams, is the one and only Hillary Clinton.
Let us not forget about her.
She's a committed anti-gunner, who marches in lock step with Socialist Stacey on virtually every gun control policy issue.
Do You Support National Reciprocity? CLICK HERE TO VOTE BELOW IN THE POLL
That's why Hillary endorsed her recently.  Here's the video:
She wants to remain relevant, that's why she's out and about campaigning for left wing candidates this year, and tweeting away on Twitter
Some have even suggested she just may give it another run for President in 2020.
National socialists and Dems are IN LOVE with Socialist Stacey Abrams.
Do You Support National Reciprocity? CLICK HERE TO VOTE BELOW IN THE POLL
Over the weekend, the Hildabeast doubled down in support of Socialist Stacey:
.@StaceyAbrams is the Democratic nominee for governor of Georgia. She's served as Georgia's House Minority Leader, founded a voter registration organization, and written eight romance novels! She's running to strengthen Georgia's schools and economy. https://t.co/aXRoC2AwUC

— Hillary Clinton (@HillaryClinton) September 21, 2018
Do You Support National Reciprocity? CLICK HERE TO VOTE BELOW IN THE POLL
And who could forget this image Socialist Stacey proudly posted after receiving the endorsement from Crooked Hillary: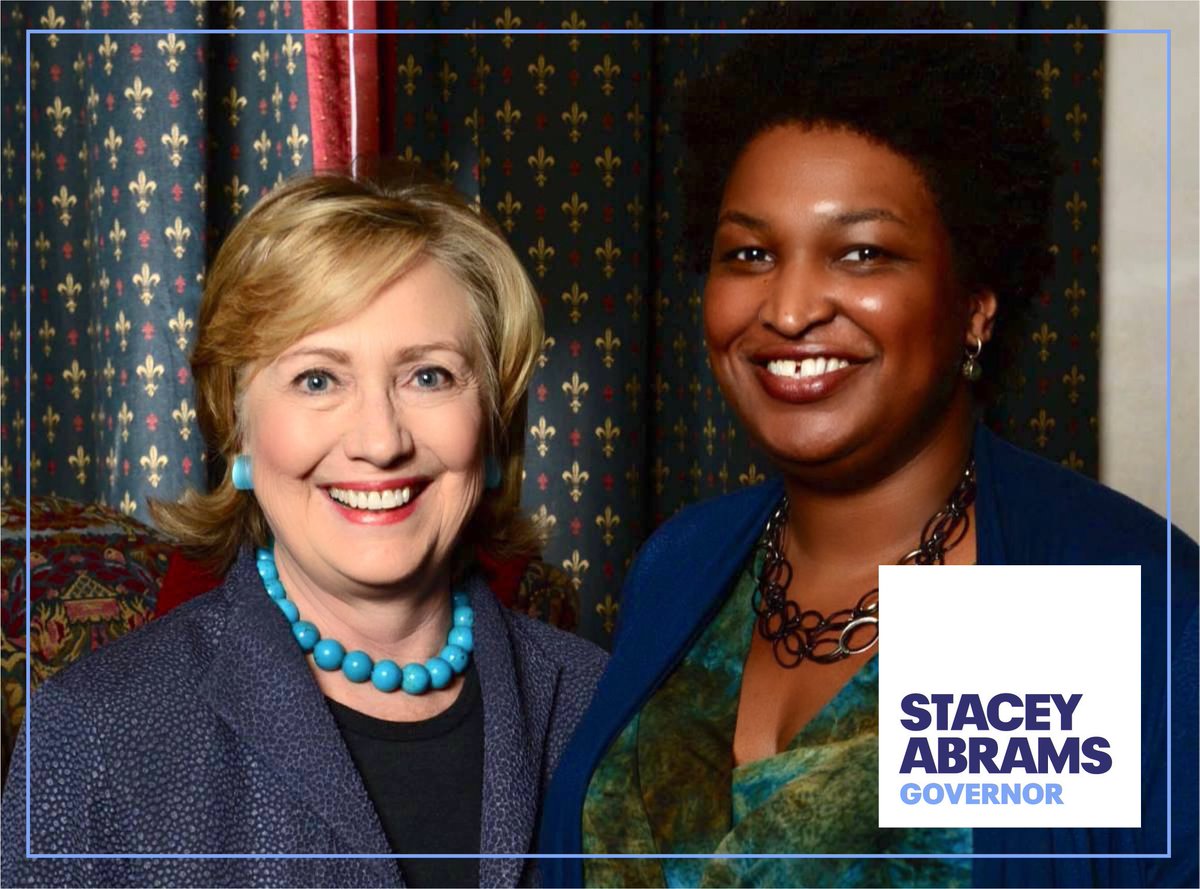 Do You Support National Reciprocity? CLICK HERE TO VOTE BELOW IN THE POLL